I've been leading the product strategy, brand marketing and UX and IxD during the entire journey
• Member of management team, setting the grand vision.
• Ownership of €700K in expense budgets.
• Writing product specifications, defining market positioning and price brackets.
• Briefing and working closely with our external industrial designers, sweating the details.
• Taste maker and brand builder with our neat marketing team.
• Designing all UX and GUI for the iOS iPad apps controlling our machines.
• Working with our project manager to ensure all hardware details are attended to.
• Having a tight partnership with our ingenious CTO to ensure our software is solid, delightful and shipping to our worldwide B2B customers.
Anders explains what StyleShoots Live is about
The video was covered by Engadget, DP Review and hundreds of other sites.
Fake it. Then make it. I've spent countless hours with designers and engineers to think through all aspects of our products.
Cardboard, wires, bandsaw, glue gun. There's a tool for every job, and I know when to apply which one.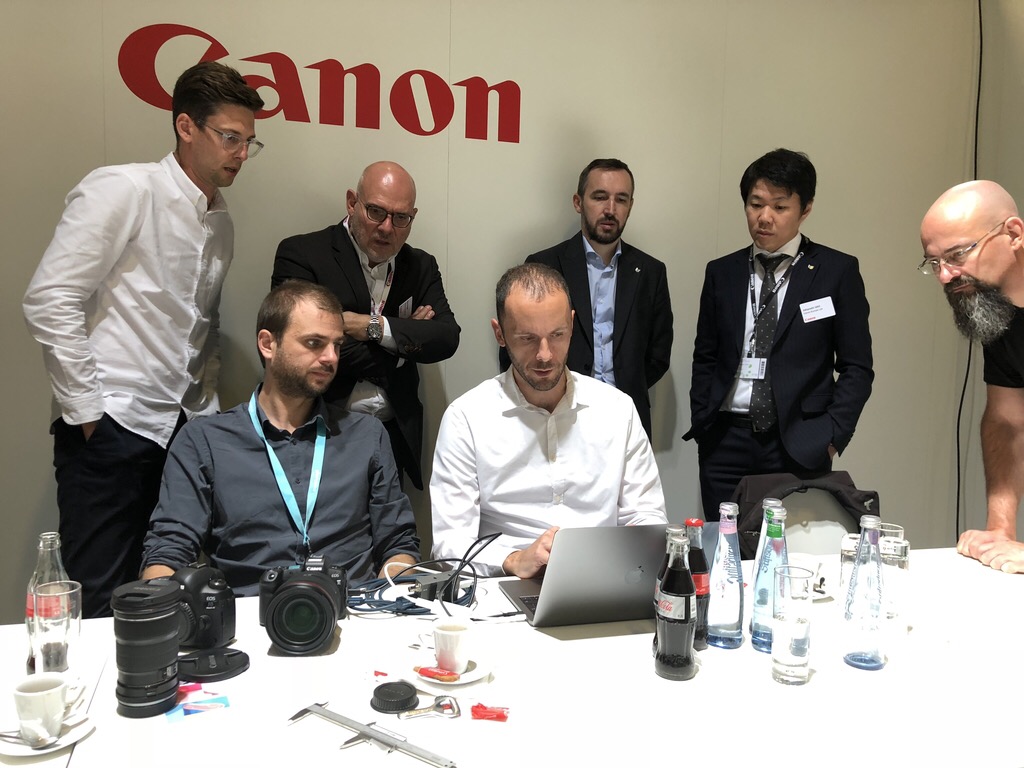 Shake hands, tell story, give business cards. Repeat. And one day you may bring your tech team backstage for a VIP pre-release event.
Forging a partnership with an industry giant like Canon is an interesting challenge. Here our engineers got first hands-on and used a pre-release SDK to validate a just announced camera.
Key Achievements during my time at StyleShoots
• Applied design thinking to identify that the process of e-commerce content production was fundamentally flawed, and came up with a radical all-in-one machine.
• Built a first mockup in wood, and presented a functional metal prototype at a major industry tradeshow just 3 months after having the first idea.
• Assembled and motivated a team of dedicated individuals who take responsibility and are strong believers in the vision.
• Built a strong portfolio of automated robotic photo studio machines that are the source of envy and copying from our competitors.
• Defined a YouTube strategy resulting in 10.000+ subscribers, 1.000.000+ views and strong lead generation – impressive numbers for a niche B2B player.
• Established a deep technical partnership with Canon Europe giving us access to pre-release hardware, co-exhibiting with Canon at CES and custom SDK code access.